Moving to America made me realize how German I really am. Things that were just normal before are suddenly "German". My American husband has to explain sometimes my German traditions to others.  It is interesting how moving far away makes you see your own culture and traditions more clearly.
Here are my top 10:
1 – The desire for fresh Air – Frische Luft
The first thing in the morning I do is opening the window. When we visited Josh's Family I asked him to open the window to let some "fresh" air" in. He got asked: "Josh, why is the window open?" His answer: "Christin wanted to let fresh air in, you don't have to understand this, it's a German thing."
2 – Fries with Mayonnaise 
Josh thinks this is disgusting…to put mayonnaise on fries. But dipping fries in a milkshake is ok, huh? I am used to the looks I get when I order mayonnaise to my fries. 😀
3 – Apfelschorle
Still can not get over it that Americans don't know Apfelschorle. It is basically apple juice mixed with sparkling water.
4 – Milk Rice 
This is truly a classic German dessert and in some areas even a main dish.  A few weeks I made milk rice for Josh.  He was fascinated by the sweet rice dish and told me he never had something like this before.  There are a lot of slight variations, but like it with sugar, cinnamon, and applesauce the best.
5 – Abendbrot –  Evening meal
In America, dinner is usually a big meal. This is this what I associate with the word dinner: Abendbrot. A slice of bread with cheese and sausage.
5 – Kaffee und Kuchen
16 Uhr – 4 pm is coffee and cake time. I remember when I met with a new friend the first time at 4 pm at Starbucks for a coffee. She looked and me and asked me "I was wondering why you wanted to meet at 4 to have coffee"  That was the moment I realized coffee and cake must be a German tradition. We celebrated a German American wedding and started the celebration with coffee and cake. My American friends thought it was funny to have dessert before dinner. 😀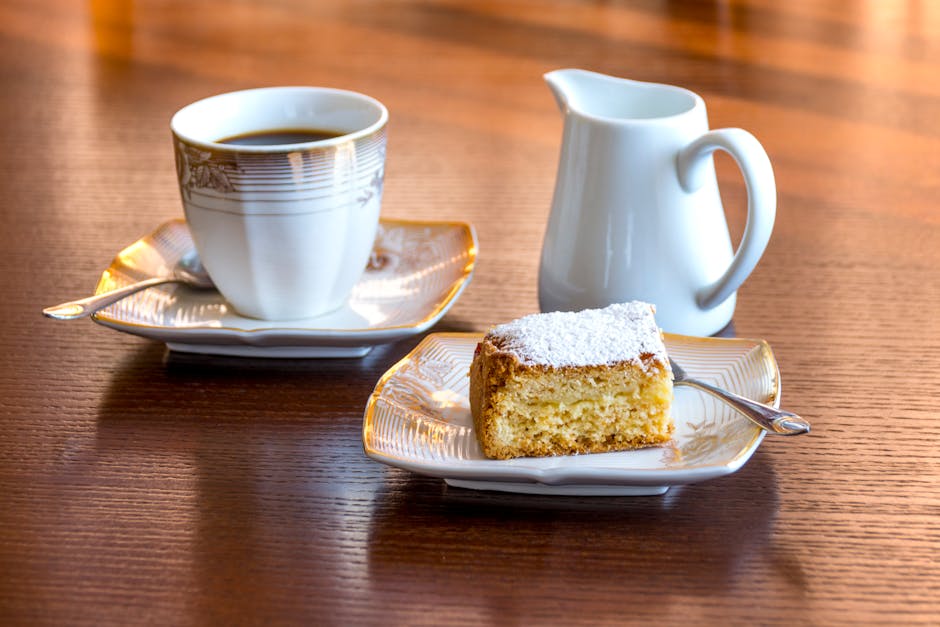 6 – Eye Contact during a toast
In Germany, it is important to keep eye contact when clink glasses.  Well, I did not know that in America this rule does not exist and people probably asked themselves why I would stare into their eyes.  Based on the legend if you break the eye contact through the toast you will suffer from seven years of 'bad sex'…
7 – Bread Love
Every German I meet in Charleson askes me very desperately "Where can I find good bread?" We do love German bread and we will is when we are far away from home.
You live in Charleston and miss good German-style bread? Check out my Instagram account: germanbread4chs. I start a small home-based baking business. 🙂
8 – Bring our own Birthday Cake
When it's your birthday and you work in an office in Germany you bring your own (homemade, most of the time) cake.  This is not the case in an American office. I love baking and when I bring a cake to the office, German colleagues would ask me if it's my birthday.
9 – Loooong Words
For Americans, some German words look like one sentence. This is based on the Duden the longest German word: (Car insurance)
10 – Polterabend
Polterabend is a German wedding tradition. The night before the wedding the guests bring cups, plates and other porcelain and smash it on the ground. It is supposed to bring luck. At the end of the night, the couple has to clean up the mess together.
Please share your experiences about seeing your own culture from a different view.  I would love to hear your stories. ❤
Greetings from Charleston!  🙂
Christin